Bahram Modiri, DDS
General & Cosmetic Dentistry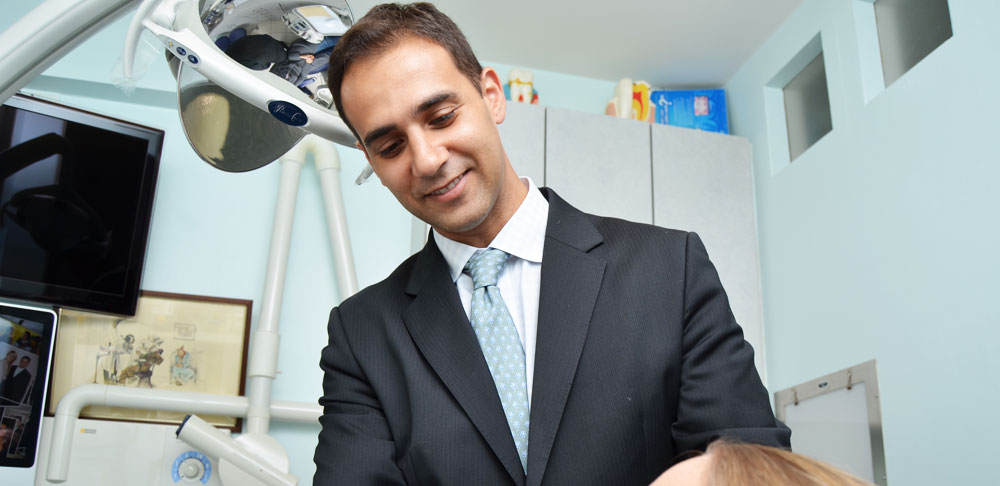 About Dr. Bahram Modiri
After graduating from New York University, Dr. Modiri completed a residency program in Advanced Education in General Dentistry at the Montrose campus of the Veterans Affairs Hospital. As a native New Yorker, Dr. Modiri has stayed close to home, practicing dentistry in New York City.
Dr. Modiri practices all aspects of general dentistry including smile enhancement utilizing the latest technologies in ceramic dentistry for fabrication of crowns, bridges, veneers and implant restorations. Dr. Modiri regularly attends lectures and seminars in advanced technologies in restorative dentistry to keep abreast of the latest treatment options available in the industry. Dr. Modiri is a member of the American Dental Association as well as the New York State Dental Association.
One of Dr. Modiri's greatest qualities is his personal attention and care for his patients. His calm demeanor puts his patients at ease, making their dental visit more enjoyable and less stressful. "I want my patients to feel like they are one of my family members." His attention to detail and work ethic make him a valuable member of the team at Sutton Place Dental Associates.
When Dr. Modiri is not pursuing his passion for dentistry, he enjoys spending his time with his wife Marjan and daughters Sophie and Madeleine in New York City. Dr. Modiri enjoys playing tennis, snowboarding and mountain biking.
Other Dental Treatments at Sutton PDA
What is implant dentistry? Implant dentistry is a field that is dedicated to restoring missing teeth by using dental implants.…
Implant surgery is a modern alternative to traditional dentures For replacing missing teeth, implant surgery offers better-looking and easier to…
I've had several appointments with Dr. Modiri, my smile transformation is almost complete! Dr. Modiri is amazing. He patiently explains every procedure, the reasons for his recommendations, and follows up with a thorough and smooth treatment.
I've been going to Sutton Place Dental for years and always had a great experience. Dr. Modiri is my primary doctor and he is wonderful. I don't like going to the dentist but I love coming here.
Dr. Modiri is an extremely skilled and ethical dentist. He saved my #5 tooth, where another dentist in Manhattan insisted that I needed a root canal.